Every time you hear a plug for a movie these days, it's always qualified with "Two Thumbs Up," from Ebert and Roeper. We've become a society where we decide on a movie based on thumbs. Thumbs are a very important criteria in deciding what movie to see. "Holes" got two thumbs up. And "two" is very important in how we judge our movies. We need two thumbs. It's just not right without two thumbs. Remember when it was called Siskel and Ebert, and Siskel died? We needed to get a new guy right away, because nobody goes to a movie that just gets "a thumb." They tried it for a while...Gene Siskel died, Ebert went on vacation holed up in an expensive hotel room for a couple of weeks, with a suitcase full of TWIX Bars, celebrating the fact that the skinny guy went first. Then he came back, just a fat guy and a thumb. Nobody was tuning in. He tried different styles: "The Big Guy gives this movie (Title), one thumb." "This critic gives 'Destiny' A Big Fat Thumb." Didn't work. So then they tried to have Ebert do two thumbs up. "I give this movie Two thumbs." But the viewers knew that that was just two thumbs from one guy. Not gonna fool us. So the network went on a frantic talent search, trying to find a guy to replace Siskel. They needed a skinny guy, that looked smart, with a quality thumb. Because remember, the thumb is the star. They tested hundreds of people. They'd be like okay, great critique, very smart, well articulated, now one more thing: Do this (thumb gesture) Guys by the dozens were blowing the audition because they just couldn't do the thumb right. Some were too curved, others had a notch in it, some had hangnails. And that's death, because nobody wants a crippled thumb. Remember Rocky Dennis from the Movie "Mask?" Nice kid; felt sorry for him, but we don't want him in our living rooms while we're downing a Hot Pocket, catching up on what's new at the movies.
Bottom Line: Can't have a deformed thumb.
Some guys were like doing sideways thumbs! They were like, "Okay could you try that again? This time do the thumb up. Not sideways. And rightly so, because, let's face it, nobody will go to see a movie that is One Thumb Up, One prone. I mean who wants a recumbent thumb? Nobody right? People like decisiveness. Either thumb up or thumb down. (Do the thumb UP, DOWN—not sideways eehh, I don't know)."
Sometimes they try to fool you though on Ebert and Roeper. They'll go, I give Jack Nicholson a big thumbs up, but I'm sorry the movie overall, was shallow, and disappointing, it gets a thumbs down. That's kind of cheating, isn't it? Because mathematically—thumb up, plus thumb down...that's a sideways thumb... We tune in to get a thumb up or thumb down. We're Americans and we don't want some kind of wishy-washy, non-committal, fence-sitting when it comes to our thumbs. Even outside the Ebert and Roeper arena, those two thumbs are still essential.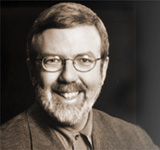 Like if Leonard Maltin gives the movie 4 stars. That's great, but if it doesn't also get two thumbs…It's death. There's got to be other criteria involved in deciding whether or not we see this flick.
"Dude, but it got 4 stars."
"Yeah, but it only got one thumb…4 stars, one thumb, are we gonna spend eight bucks on this?"
"But Nicole Kidman gets naked."
"Dude, where's my keys?"
And at the same time, this ratings system is very limited. It doesn't extend outside the realm of cinema. Take for example a hotel. If I was going to a hotel, I usually look for something that is rated 3 or 4 stars. There would be something irrational about choosing to stay in a hotel that got two thumbs. Unless it came with a suitcase full of Twix Bars.